You may use the "Back" button on your browser
to return to the table after selecting a service of interest,
or continue scrolling down the page for further information.
---
For Businesses, Organizations, Individuals & Events
To schedule an initial consultation or inquire as to specific services or prices,
please call us at 707-939-2960 to speak to a member of our staff.
If you would like to fill out our Contact Form, please click on the "Contact Form" link and complete the appropriate fields which pertain to your needs.
---
Web Site Design:
Our company specializes in developing Web sites for businesses, organizations, individuals, and events who are seeking to establish a Web presence and advertise on the World Wide Web. Our staff of graphic designers and programmers use the latest state-of-the-art equipment and software which will not only satisfy your specifications and effectively market on-line, but represent your company in a friendly and professional manner.
Web Sites may contain on-line order forms, feedback forms, surveys, guest books, access counters, etc. Newsletters can be produced on a weekly, biweekly, or monthly basis to inform employees or clients of the latest changes within your company or to your product. Reciprocal links to other sites or directories can also be built to create a community of interest. (Visit some different types of Web Sites created for a few of our clients - Client Web Sites).


Web Site Updating:
Web sites can be changed, modified, or updated at any time at a minimal cost to you. Most sites are updated periodically due to changes within the company or to its product. Others are updated to refresh the site and give visitors something new and interesting to return to. A Web site which remains unchanged for long periods of time, usually becomes stale and loses the interest of its visitors or potential clients.


Search Engine Registration:
The registration process is absolutely crucial to the success of a Web site. Your Web site will be registered with up to 400+ Major Internet Search Engines, Directories, and Indexes. This allows your site to be presented on screen when a search for your specific type of business or product is performed using key words. A follow-up, consisting of a verification report, is included and will be supplied to you. This is performed to ensure the registration status of your site with the Major Internet Search Engines.
You may have the most dynamic Web site for your company or product, but if it is not registered properly, it is a "Dead Site". Nobody will know it is there, or will be able to find it during a search. For more information, refer to our Search Engine Registration Page.
These are a few companies which use our method of Registering Web sites
for their Search Engine Registration Process.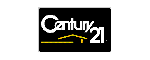 Domain Types on the Internet
Commercial organization
.com
Educational organization
.edu
Government organization
.gov
Military organization
.mil
An organization that does not fit into any of the above.
.org
Network resource and information centers
.net
Monthly Maintenance Contract for Web Sites:
By signing a monthly maintenance contract, your Web site will be checked regularly to ensure that the Search Engine Registration is up-to-date, and that the site is operating correctly. (hypertext links, e-mail addresses, form pages, animations, audio, video, graphics, etc.)
---
Send E-mail Here


---
---